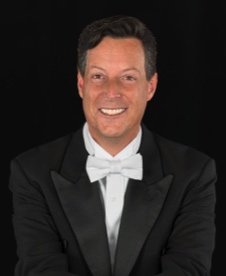 Artistic Director

Gwinnett Symphony Orchestra Musical Arts Consortium


Music Director and Conductor

Gwinnett Symphony Orchestra, Northeast Atlanta Ballet Orchestra
Hailed as "A brilliant entertainer who formally lives within the music" by Odenwälder Zeitung, Wald-Michelbach, Germany,
Robert Trocina
is an accomplished Orchestral and Ballet Conductor, Artistic Director and Entrepreneur.

Robert Trocina is currently Music Director and Conductor of Gwinnett Symphony Orchestra and Artistic Director of Gwinnett Symphony Musical Arts Consortium, posts he has held since 2005. He is Music Director and Conductor of Northeast Atlanta Ballet, since 2006, where he conducts full-length productions of Prokofiev's Cinderella, Tchaikovsky's Sleeping Beauty, Swan Lake, and Nutcracker, and an original production of Peter Pan. Mr. Trocina is also newly appointed Artistic Director and Conductor of the Korean American Symphony Orchestra, and Principal Guest Conductor of Starkenburg Philharmoniker, Viernheim, Germany. Mr. Trocina is CEO of New School of Music, a music conservatory with seven schools located throughout Georgia, which he co-founded with Mr. Rick Smith in 1997. He previously served as Associate Conductor of Atlanta Wind Symphony (1998-2003) and Music Director of Gwinnett Symphony Youth Orchestra (1997-2006).

As an active guest conductor and musician, Mr. Trocina has performed in 38 United States, as well as Canada, Holland, Belgium, Denmark, Germany, and Sweden. Mr. Trocina made his opera debut as Guest Conductor of Capitol City Opera, where he conducted three performances of Mozart's The Impresario and Puccini's Gianni Schicchi. He will serve as Guest Conductor Chernivtsi Philharmonic, Ukraine, in the historic Chernivtsi Philharmonic Hall on 12 August, 2019, and will make a return appearance for Neujahrskonzert with Starkenburg Philharmoniker in January, 2020. Locally, Mr. Trocina has served as Guest Conductor of Atlanta Philharmonic Orchestra and Atlanta Musicians Orchestra.

As an active artistic director, Mr. Trocina has collaborated with scores of internationally renowned artists and performance ensembles. He prides himself is building eclectic concert seasons that often fuse multifaceted programming into performances enjoyed by larger audiences; featuring multiple ensembles, conductors and artists. As GSMAC Artistic Director, Mr. Trocina established Infinite Energy Theater as the concert hall for GSMAC ensembles, a residency the ensembles have held since 2007. Mr. Trocina has developed concerts featuring American and world premier performances of new compositions, such as the world premiere of Andrew Webb-Mitchell's Songs of Awe and Wonder with Gregory Pritchard, conductor, Arietha Lockhart, soprano and Thomas Trotter, tenor. Mr. Webb-Mitchell made the long trek from China to be present for this special world premiere performance. With a strong emphasis on youth education, Mr. Trocina has established a youth orchestra program that serves over 100 youth musicians per season, an annual "side-by-side" concert featuring teachers and their students, Young Persons Concerts, and youth concerto competitions.

Mr. Trocina received a Bachelor of Music Education from Kennesaw State University and completed further studies in conducting and performance at Georgia State University and Columbus State University. He studied conducting under Thomas Wubbenhorst, Patricio Cobos, William Fred Scott and Steven Byess, and trumpet under Mark Hughes, Jim Thompson and Stephen Winnick. He is a member of The League of American Orchestras, Georgia Music Educators Association and National Association of School Music Dealers.