SPANISH NIGHTS

Gwinnett Symphony Orchestra

Sunday, February 5, 2023, 5:00pm
Discovery Theater


—DIGITAL PROGRAM —
CONCERT PROGRAM
Approximately 90 Minutes Including a 15-minute Intermission

CAPRICCIO ESPAGNOL, Op. 34

NICOLAI RIMSKY-KORSAKOV (1844-1908)

Composed:
1887

Duration:
16 minutes
SYMPHONIC DANCES from West Side Story

LEONARD BERNSTEIN (1918-1990)

Composed:
1955-1957

Duration:
22 minutes
Intermission
BOL
É
RO

MAURICE RAVEL(1875-1937)

Composed:
1928

Duration:
14 minutes
ESTANCIA, Danza del trigo, Op. 8A

Alberto Ginastera (1916-1983)

Composed:
1942

Duration:
4 minutes
HUAPANGO

JOS
É
PABLO MONCAYO (1912-1958)

Composed:
1940-1941

Duration:
9 minutes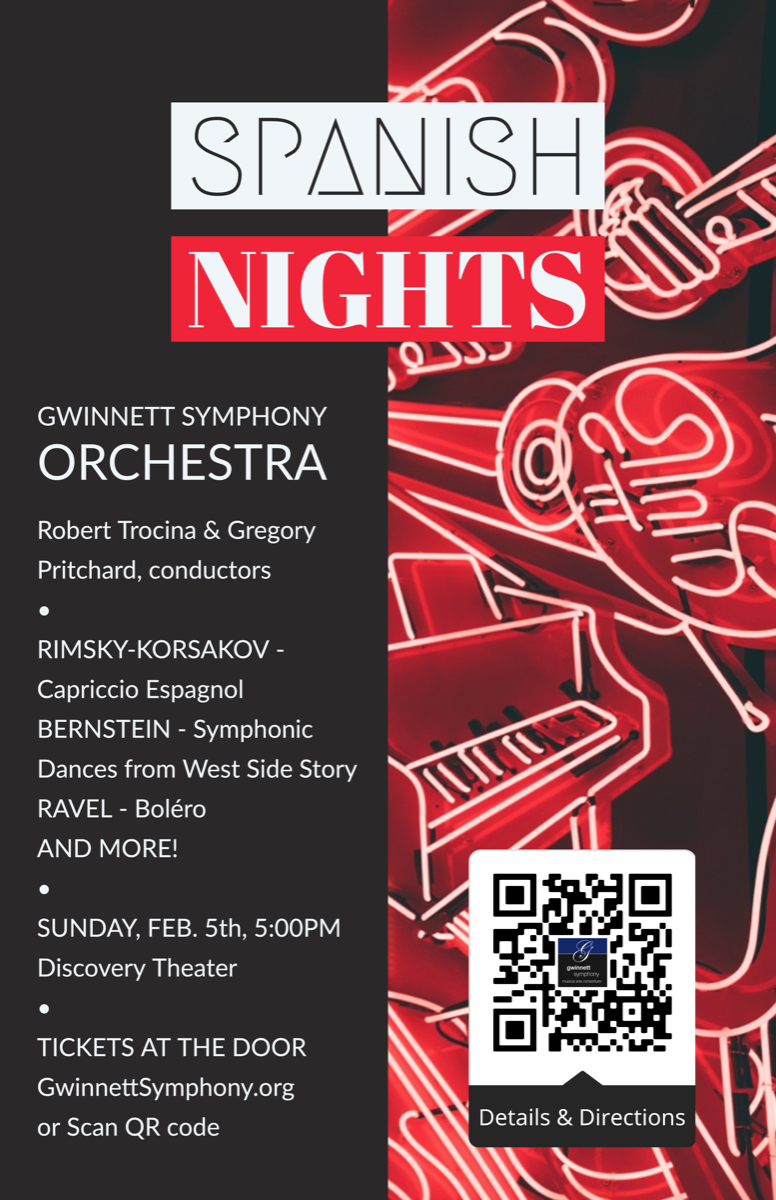 ROBERT TROCINA,
conductor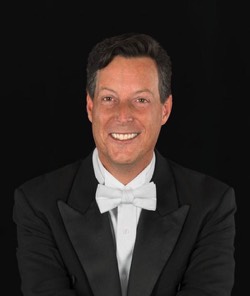 ROBERT TROCINA,
conductor

Noted as "a brilliant conductor" who "formally lives within the music" by Odenwälder Zeitung, Wald- Michelbach, Germany, Robert Trocina is an accomplished Conductor, Artistic Director, Educator and Entrepreneur. He is recognized for his innovative approach to programming and "deep commitment to education of musicians and audiences of all ages" by ArtsATL.


Robert Trocina serves as the Music Director of Gwinnett Symphony Orchestra (GA) and Artistic Director of Gwinnett Symphony Musical Arts Consortium since 2006. He serves as the Music Director of the Georgia Ballet since 2019, Northeast Atlanta Ballet since 2008, and Executive Director/CEO of New School of Music since 1997. Mr. Trocina made his Opera debut as Guest Conductor of Capitol City Opera, where he conducted acclaimed performances of Puccini's Gianni Schicchi and Mozart's The Impreserio. He served as Guest Conductor and Artistic Director of Korean American Symphony Orchestra and Chorus for the 50th Anniversary Korean American Friendship Celebration. In Atlanta he served as Guest Conductor of Atlanta Philharmonic Orchestra, Atlanta Musicians Orchestra, and was Associate Conductor of Atlanta Wind Symphony from 1998-2003.

Internationally, He served as Principal Guest Conductor of Starkenburg Philharmoniker (Germany), where he lead concerts on the Neujahrskonzerts Series in 2018 and 2019. He served as Guest Conductor of Chernivtsi Symphony Orchestra (Ukraine), and Guest Conductor Bad Vilbeler Kammerorchester (Germany), where he will return in 2023 to lead a concert at Burgfestspiele Bad Vilbel Festival held in the Bad Vilbel Castle. Future Guest Conducting appointments are planned for Berlin, Germany and Cape Town, South Africa. Mr. Trocina has performed as a conductor or trumpeter in 38 United States, as well as Canada, Holland, Belgium, Denmark, Germany, Ukraine and Sweden.

As Music Director of Northeast Atlanta Ballet, Mr. Trocina has lead over 150 full-length ballet performances including Prokofiev's Cinderella, Tchaikovsky's Sleeping Beauty, Swan Lake, The Nutcracker, and NEAB'S original production of Peter Pan. As Music Director of Gwinnett Symphony Orchestra, Mr. Trocina has conducted performances featuring major symphonies, concerti with acclaimed guest soloists, world premier works and works for symphony orchestra and chorus, such as Beethoven's Ninth Symphony. With a strong commitment to programming concerts of the standard repertoire, he has conducted major symphonies and works by composers such as Mahler, Tchaikovsky, Mozart, Beethoven, Sibelius, Britten, Stravinsky, Prokofiev, Rimsky-Korsakov, Ravel, Hanson, Bernstein, Copland, Gershwin, Brahms, Strauss, Rachmaninoff, Haydn, Schumann, Elgar, Verdi, Dvorak, Shostakovich, Bartok, and Wagner.

Under Mr. Trocina's Artistic Direction, Gwinnett Symphony Musical Arts Consortium (GSMAC) has grown to include the symphony orchestra, symphony chorus, chamber orchestra, wind orchestra, chamber singers, jazz orchestra, and youth orchestra. He recently organized a Ukraine benefit concert that raised over $20,000 to support humanitarian needs during the war. He has developed concerts featuring world premier performances of new compositions, notably the world premiere of Andrew Webb-Mitchell's, Songs of Awe and Wonder, for which the composer traveled from China to attend, and Concerto for Piano and Orchestra by Venezuelan composer, Jose Manuel Garcia. For eight seasons Gwinnett Symphony Chamber Orchestra has hosted winners of the International Conductors Workshop and Competition as Guest Conductors. Mr. Trocina established Gas South Theater (formerly Infinite Energy Center) as the ensembles' primary performance hall, a residency GSMAC has held since 2007.

With a strong emphases on youth education, Mr. Trocina serves as Executive Director/CEO of New School of Music, a music conservatory he co-founded in 1997 with Mr. Rick Smith. NSM has grown to six campuses, has an enrollment of approximately 1200 students, and provides approximately 1000 instruments annually to students participating in school band or orchestra programs throughout North Georgia. NSM has provided free or reduced priced instruments to underprivileged and refugee students in the Atlanta area. Mr. Trocina served as Music Director of Gwinnett Children's and Youth Orchestras from 1997-2006. He continued this commitment at GSMAC where he established a youth orchestra program which features an annual "Side-by-Side" concert with members of the Gwinnett Symphony Chamber Orchestra. Mr. Trocina teaches trumpet, horn and trombone at New School of Music where his students frequently place in Georgia's All State Band, Governors Honors, prestigious youth orchestras and wind ensembles, and have earned scholarships to pursue degrees in music. Through a partnership with GSMAC, NSM students are provided hundreds of free concert tickets to GSMAC concerts each season.

Mr. Trocina attended Dr. Baily School of Music at Kennesaw State University on scholarship where he received a BM in Music Education and was awarded the departmental honors certificate in education. He completed studies in orchestral conducting at Georgia State University School of Music, and music performance at Schwob School of Music at Columbus State University. He studied conducting under Patricio Cobos, William Fred Scott, Steven Byess, Thomas Wubbenhorst; and trumpet under Mark Hughes, Jim Thompson and Stephen Winnick. He is a member of The League of American Orchestras, Georgia Music Educators Association and National Association of School Music Dealers, where he served as board president.

Mr. Trocina's repertoire list, concert archives, and press materials may be found at
RobertTrocina.com
.
GREGORY PRITCHARD,
conductor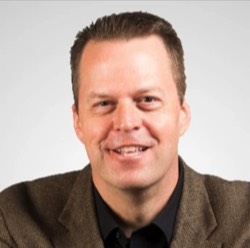 GREGORY PRITCHARD,
conductor

Wes Sarginson from NBC News Atlanta noted that Gregory Pritchard "brings a sense of humor with his baton" and K.S. Morrison from the Macon Telegraph called Pritchard "well-grounded in the art of orchestral conducting" with an interpretive sense that is "tasteful and innovative."

Since 2010, Gregory Pritchard has served as the Music Director of the Gwinnett Symphony Chamber Orchestra and Principal Guest Conductor of the Gwinnett Symphony Orchestra in Georgia. Prior to this current post, he served as the Music Director of the Gainesville Symphony Orchestra (GA) for five seasons. With a Doctor of Musical Arts Degree in Orchestral Conducting from Michigan State University, Dr. Pritchard was a student of Leon Gregorian, Catherine Comet, and Elizabeth Green. He has had additional training with Gustav Meier, David Lobel, Neeme Jarvi, and Adrian Gnam as an active participant in American Symphony Orchestra League and Conductors Guild and other conducting workshops. He credits his musical sensitivity to his training in the Musin tradition with Leonid Korchmar and Peter Gribanov in St. Petersburg, Russia.
​
Dr. Pritchard's technical ability and natural rapport with the audience and orchestra alike have afforded him many opportunities over the past twenty-five years. He previously served as Music Director of Opera Company of Mid-Michigan, conducting acclaimed performances that include La Boheme, Madama Butterfly, Don Giovanni, Don Pasquale, The Bartered Bride, The Old Maid and the Thief, and Faust. He has also held faculty positions at Georgia State University, University of Evansville (IN), Indiana Wesleyan University, Taylor University (IN), Konservatori Seni Halus (Fine Arts Conservatory, Penang, Malaysia), and Hope College (MI). Additional conducting positions include Associate Conductor of the Kokomo Symphony Orchestra (IN), Music Director of the Holland Area Youth Orchestra (MI), Music Director of the Gwinnett County Youth Symphony (GA) and Assistant Conductor at the Music Festival of Arkansas and Southeastern Music Center (GA).

Dr. Pritchard's passion for music began as a young child and he has pursued it at every opportunity. He has studied every instrument in the orchestra at one point or another in his career. He holds a Woodwind Specialist Performance Degree from Michigan State University and has taught all five of the woodwinds at the college level—bassoon, saxophone, oboe, clarinet, and flute. Violin and viola are his primary string instruments and he taught exemplary string programs in the public schools for seventeen years. His extensive engagements around the globe as a bassoonist and saxophonist include the Atlanta Symphony Orchestra (GA), Alabama Symphony Orchestra, Fort Wayne Philharmonic (IN), Charleston Symphony Orchestra (SC), Penang State Symphony (Malaysia), Evansville Philharmonic (IN), Owensboro Symphony (KY), Lansing Symphony (MI), and Grand Rapids Symphony (MI). Some fun highlights include performing with Josh Groban on The Oprah Show and playing saxophone in concert with The Temptations. As a ballet orchestra performer, he currently serves as Principal Bassoonist with the Georgia Ballet and Gwinnett Ballet. He has guest conducted several ensembles throughout the United States, including the Kansas City Chamber Orchestra (MO), Macon Symphony (GA), Lake Charles Symphony (LA), Gwinnett Ballet (GA), West Virginia State Philharmonic, Southeastern Ohio Symphony, Grande Ronde Symphony (OR), Atlanta Wind Symphony, Miami University Orchestra (OH), and Alma Symphony (MI).

Dr. Pritchard has amassed an impressive array of awards and accolades. In 1990, as Assistant Conductor of the Blue Lake International Youth Symphony Orchestra, he conducted performances in Germany, Austria, Hungary, and France, and was selected to perform a private concert for the Chancellor of Vienna. In 1997 the Lansing State Journal named him "Exceptional Music Director" for his work at the Riverwalk Theater (MI). Also in 1997, he was appointed the first ever Fellowship Conductor of the Grand Rapids Symphony, conducting Family and Special Event performances and cover conducting educational and pops programs. In 2004 he won first prize at the International Conductors Workshop and Competition in Macon, Georgia and the Advanced Conducting Workshop in St. Petersburg, Russia. Also in 2004, he was named a Semifinalist for the National Conducting Institute in Washington D.C. In October 2005, he guest conducted the St. Petersburg Philharmonic Congress Orchestra (the orchestra of the Russian Ballet) as a result of his competition win the previous year. In 2010 he made his conducting debut in Italy with the Orchestra da Camera del Friuli Venezia Giulia.

Dr. Pritchard is also deeply committed to education and shares his infectious love of music with his students as a veteran music teacher with Gwinnett County Public Schools in Georgia. He made his Carnegie Hall conducting debut in 2002 with the Brookwood Philharmonic. Currently, he serves as the Fine Arts Department Chair at Gwinnett Online Campus where he developed an entire online music curriculum.

After winning first place in conducting competitions in both the United States and Russia, Dr. Pritchard was appointed as a faculty member of the International Conductors Workshop and Competition in 2005. He now serves as Co-Director of the workshop, tutoring dozens of talented conductors each year, many of which have gone on to conduct top orchestras around the United States and abroad including San Francisco Symphony, Detroit Symphony, The Philadelphia Orchestra, Cincinnati Symphony, Seattle Symphony, Dallas Symphony, New Zealand Symphony, Toronto Symphony, and many others.
GSO MUSICIANS PERFORMING TONIGHT

—STRING FAMILY—

VIOLIN I

Nancy Schechter,
concertmaster

Anne Anderson,
associate concertmaster

Eileen Riechard Drew
Diane Lee
Dan Amano
Yohei Nakamiya
Lacey Glancy
Jordan Freeman


VIOLIN II

Andy Zabinski,
principal, assistant concertmaster

Kristine Sampson
Monica Corliss
Carly King
Cristian Trevizo
Chelsea Shankles
Katherine Stewart
Lauren Barnes
Susmitha Cinthala


VIOLA

Sherry Ellis,
principal

Laura Kuechenmeister
Noelle Williams
Chase Mekdara
Shirley Blair
Vy Do


CELLO

Congcong Bi,
principal

Miro Gomez
Sydney Elise Moore
Rachel Bender
Jacob Garn
James Blalock
Joanna Catherine Stanchek
Papo Rivera


BASS

Ryan Robertson,
principal

Nicole Mann
Scott Anderson


HARP

Julie Koenig,
principal
—WOODWIND FAMILY—
PICCOLO

Joel Emerson,
principal
FLUTE

Teodora Stoyanova,
principal
Peggy Chatfield


OBOE

Stephanie Beck,
principal

Jessica Wilson


ENGLISH HORN

Alexander Zheng,
principal


CLARINET
Diane Hargreaves,
principal

Jon Olejnik


Eb CLARINET

Randy Lauscher,
principal


BASS CLARINET

Tim Zehr, principal
SOPRANO & ALTO SAXOPHONE

Alex Fricker,
principal


TENOR SAXOPHONE
Jon Olejnik,
principal


BASSOON
Brad Nelsen,
principal

Jason Lee
CONTRABASSOON

John Lenahan,
principal



—BRASS FAMILY—

HORN

Russell Williamson,
principal

Ben Vickrey
John Pirtle
Jim Samp
Andrew Davidson
Samantha Fair


TRUMPET
Scott Jones,
principal

Darvin McRoy,
assistant principal

Gabe Ezeta
Mina Phan


TROMBONE

Nicholas Simmons-Smith,
principal

Anthony Avitollo


BASS TROMBONE

Tom Secor,
principal


TUBA

Brent Vokes,
principal



—PERCUSSION FAMILY—

TIMPANI

Justin Iadonisi,
principal


PERCUSSION

Stephen Giove,
principal

Matthew Andrews
Henri Bulterman
Keller Steinson
Bradley Crowley


PIANO

Jose Garcia,
principal
Program Notes & Video Examples
CAPRICCIO ESPAGNOL, Op. 34
CAPRICCIO ESPAGNOL, Op. 34

Nikolai Rimsky-Korsakov

Born:
1844, Tithing, Russia

Died:
1908, Lubes, Russia

Composed:
1887

World Premiere:
October 31, 1887, in St. Petersburg

Duration:
16 minutes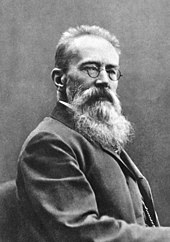 ABOUT THE MUSIC


Considering the great interest in Spanish music demonstrated by the father of Russian art music, Michael Glinka (Glinka traveled extensively in Spain, collected folk materials, and composed pieces based on them), it is not surprising that such a Glinka disciple as Rimsky-Korsakov would look for similar geographic sources of inspiration. So it is that the very Russian Rimsky-Korsakov conceived a fantasy on Spanish themes; he originally intended it to be for violin and orchestra. As it developed, however, the Capriccio espagnol came to be a virtuoso work not only for violin, but a work that could rightly be subtitled "Fantasy for violin, clarinet, oboe, flute, horn, trumpet (etc., etc.)." Which is to say that while the composition's accent is Spanish, its emphasis is on solo instrumental virtuosity as well as on the brilliant orchestral effulgence that is so typical of Rimsky.


The composer himself was not loath to comment on the dazzling merits of the piece, saying, "It is intended as a brilliant composition for the orchestra. The change of timbres, the felicitous choice of melodic designs and figuration patterns, exactly suiting each kind of instrument, brief virtuoso cadenzas for solo instruments, etc., constitute here the very essence of the composition and not its garb or orchestration. The Spanish themes of dance character furnished me with rich material for putting in use multiform orchestral effects. All in all, the Capriccio is undoubtedly a purely external piece, but vividly brilliant for all that."
The piece is in five sections.

1. Alborada
. This "morning song" begins with eye-opening, full orchestral thrust, out of which emerge clarinet and violin solos, the latter ending the section quietly.

2. Variations.
A simple Spanish folk melody is given by horns. Five variations – really just elaborations on the theme – exploit various solo voices, the last ending with languorous flute chromatics.

3. Alborada.
A return of the first section; here, violin and clarinet reverse their first-movement solo passages.

4. Scene and Gypsy Song
. A side drum initiates a fanfare for horns and trumpets alone; solo trumpet blazes out the theme. Next, solo violin takes it up; then flute and clarinet, with percussion and strings accumulating. A flute cadenza over a timpani roll, then clarinet over cymbals, after which there is a harp and triangle duet. Finally a ferocious idea in strings interjects; this is the gypsy song, which then alternates with the opening fanfare motif in orchestral splendor. This merges into

5. Fandango of the Asturias.
Trombones present the first part of the theme, winds the second. After varying timbral treatment, the Alborada returns to bring the Capriccio to a fiery close.

— Orrin Howard, LA Philharmonic (credit)
SYMPHONIC DANCES
from West Side Story
SYMPHONIC DANCES from West Side Story

LEONARD BERNSTEIN

Born:
August 25, 1918 in Lawrence, Massachusetts

Died:
October 14, 1990 in New York City

Composed:
1955-1957

World Premiere:
August 19, 1957, at the National Theatre in Washington, DC.

Duration:
22 minutes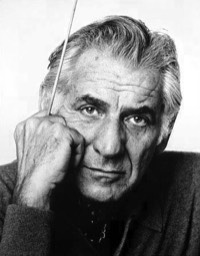 ABOUT THE MUSIC


Transplanting the feud between Shakespeare's Montagues and Capulets to rival Puerto Rican and white gangs in New York may seem obvious in hindsight. After all, as Leonard Bernstein recalled: "In New York we had the Puerto Ricans, and at that time the papers were full of stories about juvenile delinquents and gangs." The story goes, though, that Bernstein and playwright Arthur Laurents had been toying with a Catholic/Jewish scenario until a chance meeting in southern California and a Los Angeles Times headline about gang violence between Mexicans and whites suddenly convinced them that this hot-button issue had greater creative potential. Their collaboration with Stephen Sondheim and Jerome Robbins took shape quickly, as Bernstein recorded in his diary: "Suddenly it all springs to life. I heard rhythms and pulses and – most of all – I can sort of feel the form." West Side Story's "rhythms and pulses" toss together everything from Tin Pan Alley to cool jazz to Latin dances in an eclectic postwar urban soundscape. Bernstein's deep empathy for the universal human element in any particular musical style (it is what made him so effective a teacher) found no better outlet; the historically specific musical clichés in West Side Story only throw the classic nature of its plot and characters into greater relief.

Plans were quickly made for a film version of the musical, which in turn was adapted for these Symphonic Dances. As Skitch Henderson described, "By the time MGM got around to doing the picture, everybody had a hand in arranging or, should I say, re-arranging the original stage version. These dances are the product of many different orchestrators with a thorough editing job by the composer." Most prominent among these was Sid Ramin, to whom Bernstein dedicated the work. The crucial role of dance in West Side Story added to the challenge of adapting the music for the concert platform. Bernstein and his orchestrators use vibrant instrumental combinations and a huge percussion section (not to mention the vocal talents of the orchestra members!) to enhance the kinetic quality of the rhythms. More deeply, they tilt the narrative weight from a love story to gang confict. We hear first the rivalry between the Jets and the Sharks, then the utopian opposite; their juxtaposition creates a dramatic tension that shapes the entire work. The printed score includes:


Prologue (Allegro moderato)
– The growing rivalry between two teenage street gangs, the Jets and Sharks.


"Somewhere" (Adagio)
– In a visionary dance sequence, the two gangs are united in friendship.


Scherzo (Vivace leggiero)
– In the same dream, they break through the city walls and suddenly find themselves in a world of space, air, and sun.


Mambo (Presto)
– Reality again; competitive dance between the gangs.


Cha-cha (Andantino con grazia)
– The star-crossed lovers [Tony and Maria] see each other for the first time and dance together.


Meeting Scene (Meno mosso)
– Music accompanies their first spoken words.


"Cool" Fugue (Allegretto)
– An elaborate dance sequence in which the Jets practice controlling their hostility.


Rumble (Molto allegro)
– Climactic gang battle during which the two gangleaders are killed.


Finale (Adagio)
– Love music developing into a procession, which recalls, in tragic reality, the vision of "Somewhere."

— Susan Key, LA Philharmonic (credit)

BOL
É
RO

MAURICE RAVEL

Born:
March 7, 1875, in Ciboure, Basses-Pyren
é
es, France
Died:
December 28, 1937, in Paris, France

Composed:
1928

World Premiere:
November 22, 1928, in Paris.

Duration:
14 minutes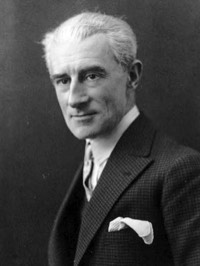 ABOUT THE MUSIC


By the late 19th century, factories across Europe had revolutionized the production of goods. France was slow to turn to industrialization, and far fewer factories operated in the country. Where they did exist, pay was terrible, working conditions were abhorrent.

Ravel grew up around factories. "In my childhood I had a great interest in mechanical things," he wrote. His father was a civil engineer, and Ravel loved "going over factories and seeing vast machinery at work. It is awe-inspiring."

When approached to write a new ballet score, Ravel set a story of jealousy and retribution in the shadow of a factory. The scenario was eventually rejected, but Ravel's machine-like music remains.

The ballet was set in Spain, a country that provided Ravel with inspiration throughout his career. "I have always had a predilection for Spanish things," he wrote. "I was born near the Spanish border, and my parents met in Madrid."

By the time he wrote the ballet, Ravel had never stepped foot in Spain. Bolero mimics sounds he knew: guitars (in the plucked strings), castanets (in the snare drums), and "tunes of the usual Spanish-Arabian kind."

The Spanish boléro emerged in the 18th century as a mix of folk and classical dances. Like Ravel's Bolero, the traditional dance has three slow beats in a bar, but Ravel's version takes liberties with the rhythm. "In reality," he wrote, "there is no such boléro."

For the French, Spain was considered exotic. It lay close to North Africa, and Africa was—according to one prominent writer of the time—"half Asiatic." Many today find such attitudes problematic, but Ravel's audiences were seized by the thrill of "alien" lands.

Bolero is a vast musical machine. A simple rhythm is played again and again on snare drum, while soloists snake above, playing two sinuous melodies. Standard orchestral wind instruments begin (flute, clarinet, bassoon), then more distant cousins continue (oboe d'amore, tenor and soprano saxophone).

The music gathers steam. One soloist becomes a duet, becomes a trio, becomes a full orchestral section. Another snare drum joins the first. At its peak, the din is deafening. Trombone whoops and gong strikes herald the end.
ESTANCIA, Danza del trigo, Op. 8A
ESTANCIA, Danza del trigo, Op. 8A

Alberto Ginastera

Born:
April 11, 1916

Died:
June 25, 1983

Composed:
1942

Premiered:
1943 at the Teaotro Coloacuten in Buenos Aires

Duration:
Movement No. 2: 4 minutes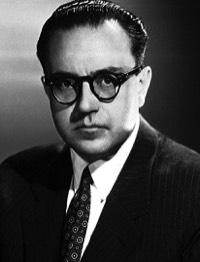 ABOUT THE MUSIC


Alberto Ginastera was one of the great stars of South American composers; noted for his patriotism, love for his homeland, and incorporation of native Argentinian folk music within his works. Opus 8, written only three years after he graduated from the conservatory, was a ballet, commissioned by Lincoln Kirsten, Director of the American Ballet Caravan. Its focus was on the life of the gauchos (tough cowboys) on one of the estancias (cattle ranches) in the pampa. Ginastera mused, "Whenever I have crossed the pampa or lived in it for a time, my spirit felt itself inundated by changing impressions, now joyful now melancholy, some full of euphoria and others replete with a profound tranquility, produced by its limitless immensity and by the transformation that the countryside undergoes in the course of the day." The ballet was not performed until 1952, but the Estancia Suite, Opus 8a (four dances extracted from the ballet score) premiered in 1943 at the Teaotro Coloacuten in Buenos Aires. It was an immediate success, and quickly gained popularity on the world stage.

Dance No 2: (performed this evening) Danza del trigo (Wheat Dance) presents a gentle interlude, featuring an opening melody performed by flute. In the central section, violins soar in rhapsodic song before the opening is recalled, this time with the lush melody sung by solo violin until a soft conclusion.

Should you go to Buenos Aires or other parts of Argentina, many of the great estancias have been turned into tourist ranches along with being a working ranch. You can ride across the grassy pampa (vast plains of 800,000 square miles stretching across the country), have the gauchos prepare an asado (a roast), sip traditional mate, and possibly hear gauchos singing folksongs. One of the very best is El Ombu.

HUAPANGO

JOS
É
PABLO MONCAYO

Born:
June 29, 1912, Guadalajara, Mexico

Died:
June 16, 1958, Mexico City, Mexico

Composed:
1940-41

Premiered:
August 15, 1941, Symphony Orchestra of Mexico, Carlos Ch
á
vez

Duration:
9 minutes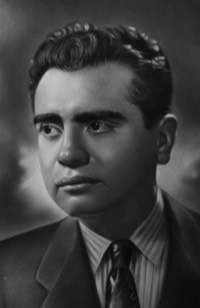 ABOUT THE MUSIC


Moncayo composed his short work Huapango after being asked personally by his friend Carlos Ch
á
vez to compose a piece based on the popular music of the southeast coast of Mexico. He was particularly inspired by the music of Veracruz while visiting the state. Moncayo mentions that he "...went to Alvarado, one of the places where folkloric music is preserved in its most pure form; we were collecting melodies, rhythms and instrumentations during several days." Huapango brilliantly encapsulates the spirit of this region and its culture.

The piece begins faintly but determinedly celebratory, slowly growing in volume as if struggling to contain its excitement. This folk dance was traditionally performed on a wooden platform, and Moncayo makes fantastic use of the percussion to help give this effect. The music gradually expands and finally reaches a loud, ecstatic fortissimo by the entire orchestra repeating a vivacious, festive dance-like rhythm. This introductory motif is then intertwined with two distinct, singing themes played by solo trumpet.

Approximately halfway through the work, the atmosphere suddenly relaxes into a more laid-back, siesta-like waltz. A new theme is introduced in this section, a four-verse song that is passed between solos, finally culminating in a grand, sweeping proclamation from the entire orchestra. Suddenly, the mood is shattered as the horns erupt with a reinstatement of the opening fanfare. This section features a glorious duet on the second theme by solo trombone and trumpet, before the orchestra rushes into an exuberant and delirious coda, ending the work with a bang.