GWINNETT SYMPHONY - SEASON FINALE
Monday, May 15, 2023
YOUTH ORCHESTRA AND CHORUS 5:45pm
SYMPHONY ORCHESTRA AND CHORUS 7:30pm
Gas South Theater

**Please view a "Sneak Peek" of our exciting 2023-2024 concert season listed below the 7:30pm concert program.


—YOUTH ORCHESTRA & CHORUS CONCERT PROGRAM (5:45pm) —
Gwinnett Symphony Youth Orchestra
Gwinnett Online Campus Chorus

Gregory Pritchard, Conductor
Monday, May 15, 2023 at 5:45pm
Gas South Theater, Duluth, Georgia


Gwinnett Symphony Youth Orchestra
RIMSKY-KORSAKOV-
Procession of the Nobles

TCHAIKOVSKY/ISAAC-
"Waltz" from Sleeping Beauty

HOLST/LEIDIG-
"Jupiter" from The Planets

(brief set change)


Gwinnett Online Campus Chorus
SIMON/EMERSON
-The Sound of Silence

BRITT
--My Sunshine (conducted by the composer)

arr. EMERSON
-Over the Rainbow/Wonderful World

TIMBERLAKE/SNYDER
-Can't Stop the Feeling
YOUTH ORCHESTRA AND CHORUS MEMBERS

GWINNETT SYMPHONY YOUTH ORCHESTRA


VIOLIN I

Rebekah Kim*
Sam Singer*
Aliyah Cox
Isryel McNair
Hannah Oh*
Diyora Eshova
Kevin Bonilla
Samantha White*
Tucker Young
Samara Salmon
Christina Nguyen
Eliyah Kinsey


VIOLIN II

Grace Toner
William Teng
Hazel Moreno
Aleah Johnson
Oluwafunmilayo Adeyina
Serena Shi
Priscilla Setiadi
Trina Vo
Jada Johnson
Evelyn Villeda
Yani Church


VIOLA

Kai Williamson
Amanda Lloyd*
William Fincher
Daniel Giraldo
Kylie Pierce
Robin Coley
Darrell Williams
Samuel Kim
Lade Adeyina
Ethan Young


CELLO

Saniya Boddle
Emma Wagner
Noah Olson
Aaron Moore
Jeremiah Olanihun
Graciella Sessler
Chloe Denise Gilliam
EvaFernanda Williams
Abrielle Toner
Ali Sims


BASS

William Wheeler
Aubrey Moore
Asia Church
Nathan Edorhe
FLUTE

Kimberly Bateman
Anna Kaye Walter


OBOE

Gavin Joyner
Patrick Del Rio
Eleazar Louis
CLARINET
Suzanne Smith
LIn Flores
Camila Luna
Riki Amano
Luna Cano
BASSOON
Declan Johnston
Lucas Black
Terrayel Cartmill


HORN

Henry Garcia Carcamo
Ernesto Mejia
Salvador Posadas
Brielle Browne
Christopher Mejia


TRUMPET
Ben Jones
Joseph Her
Sarah Marx


TROMBONE

Gabriel Silva
Eli Capes
Clay Mason
TUBA

Nicholas Welch
PERCUSSION/TIMPANI

Avery Britt
Tristan Diaz
Jack Sweeney
Aiden Duncan
Aiden Pritchard

Honor Youth Member*


GWINNETT ONLINE CAMPUS CHORUS


SOPRANO

Nicole Bramblett
Ariel Jones
Madison Tremblay
Amelia Shelton
Catrina Boers


ALTO

Elizabeth Bramblett
Avery Britt
Kristina Kenney
Colleen Thiekin
Audrey Woodall


TENOR/BARITONE

Jackson Lee
Jaxson Merritt
Landry Padgett Ferguson
Russell Shelton


PIANO

Dr. Carol Taylor


—GWINNETT SYMPHONY ORCHESTRA & CHORUS CONCERT PROGRAM (7:30pm) —
CONCERT PROGRAM
Approximately 105 Minutes Including a 15-minute Intermission

La Forza del Destino: Overture

GIUSEPPI VERDI

Composed:
1835

Duration:
8 minutes
Lux Aeterna

MORTEN LAURIDSEN

Composed:
1997

Duration:
27 minutes
Intermission
Concerto for Piano and Orchestra

JOSE MANUEL GARCIA

Duration:
23 minutes
La Mer

CLAUDE DEBUSSY

Composed:
1903-1905

Duration:
27 minutes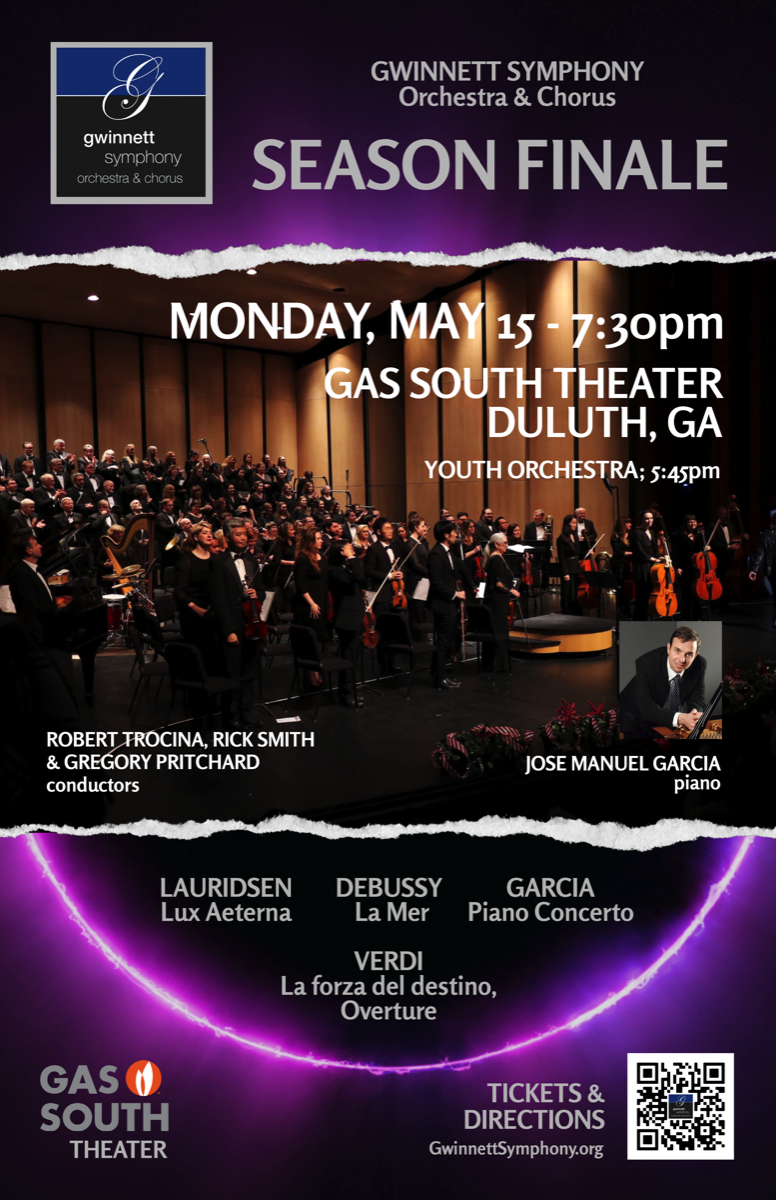 ROBERT TROCINA,
conductor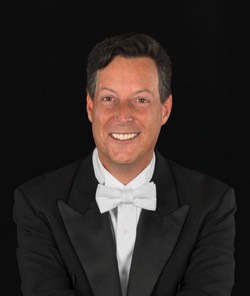 ROBERT TROCINA,
conductor

Hailed by Odenwälder Zeitung Press (Germany) as "a brilliant conductor" who "formally lived with the music", American conductor Robert Trocina is recognized for his "innovative approach to programming" and "deep commitment to education of musicians and audiences of all ages" by ArtsATL.

Robert Trocina is in his 17th season as Music Director of Gwinnett Symphony Orchestra (GA) and Artistic Director of Gwinnett Symphony Musical Arts Consortium. Additionally, he is Music Director of The Georgia Ballet, Principal Conductor of Korean American Friendship Symphony Orchestra & Chorus, and Executive Director/CEO of New School of Music, a post he has held since 1997. As Music Director of Northeast Atlanta Ballet for 14 seasons, Trocina conducted over 150 classical ballet productions including Prokofiev's Cinderella, Tchaikovsky's Sleeping Beauty, Swan Lake, The Nutcracker, among others, until the Covid-19 pandemic officially ended the orchestra's run with NEAB. He made his Opera debut as Guest Conductor of Capitol City Opera, where he conducted acclaimed performances of Puccini's Gianni Schicchi and Mozart's The Impreserio.

In addition to these appointments, Trocina maintains an active international presence. Notably, he served as Principal Guest Conductor of Starkenburg Philharmoniker (Germany), where he lead concerts on the prestigious Neujahrskonzerts Series in 2018 and 2019. He recently served as Guest Conductor of Chernivtsi Symphony Orchestra (Ukraine) and Bad Vilbeler Kammerorchester (Germany). A mainstay in the Atlanta arts community, Trocina served as Guest Conductor of Atlanta Philharmonic Orchestra, Atlanta Musicians Orchestra, and was Associate Conductor of Atlanta Wind Symphony from 1998-2003. Trocina's work has involved productions in theaters and on stages across the United States, as well as Canada, Holland, Belgium, Denmark, Germany, Ukraine and Sweden.

With a lifetime commitment to youth education, Trocina serves as Executive Director/CEO of New School of Music (NSM), which he co-founded in 1997. In this position he oversees the education of approximately 1200 music students spanning five campuses, and a program that provides approximately 1000 instruments annually to students participating in music programs throughout North Georgia. He recently organized a program that provided free and reduced priced instruments to refugee students in the Atlanta area. Trocina served as Music Director of Gwinnett Children's and Youth Orchestras from 1997-2006. He continued this commitment at GSMAC where he established the youth orchestra program which notably features an annual "Side-by-Side" concert with the chamber orchestra. Trocina maintains an active teaching studio at NSM where his students frequently place in Georgia's All State Band, Governors Honors, prestigious youth orchestras and wind ensembles, and have earned scholarships to pursue degrees in music. Through a partnership with GSMAC, Trocina developed a program where NSM music students are provided hundreds of free concert tickets to select GSMAC concerts each season.

Under Trocina's Artistic Direction, Gwinnett Symphony Musical Arts Consortium (GSMAC) has grown to include the symphony orchestra, symphony chorus, chamber orchestra, wind orchestra, chamber singers, jazz orchestra, and youth orchestra. He recently organized a Ukraine benefit concert that raised over $20,000 to support humanitarian needs during the war, and the symphony chorus performed Rene Clausen's Memorial in Lincoln Center (NY) on the 10th anniversary of 9/11. He has developed concerts featuring world premier performances, such as Andrew Webb-Mitchell's Songs of Awe and Wonder, for which the composer traveled from China to attend, and Concerto for Piano and Orchestra by Venezuelan composer, Jose Manuel Garcia. For eight seasons GSMAC has hosted winners of the International Conductors Workshop and Competition as Guest Conductors of the chamber orchestra, and Trocina co-founded the Rising Star Concerto Competition where winners performed with the symphony orchestra for seven seasons. Trocina established Gas South Theater (formerly Infinite Energy Center) as the ensembles' primary performance hall, a residency GSMAC has held since 2007.

Born in New Jersey and raised in the Atlanta arts community, Trocina first discovered classical music at the age of 9 when he began playing trumpet, and subsequently immersed himself in all things musical throughout his school-aged years. He is a graduate of the Bailey School of Music at Kennesaw State University and completed studies at Georgia State University School of Music and Schwob School of Music at Columbus State University. He studied conducting under Patricio Cobos, William Fred Scott, Steven Byess, Thomas Wubbenhorst, and trumpet under Mark Hughes, Jim Thompson and Stephen Winnick. He is a member of The League of American Orchestras, Georgia Music Educators Association and Georgia Association of School Music Dealers, where he served as board president.

Robert Trocina's repertoire list, concert archives, and press materials may be found at RobertTrocina.com.
GREGORY PRITCHARD,
conductor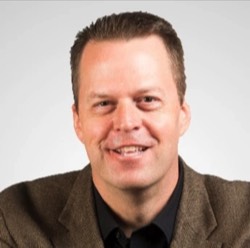 GREGORY PRITCHARD,
conductor

Wes Sarginson from NBC News Atlanta noted that Gregory Pritchard "brings a sense of humor with his baton" and K.S. Morrison from the Macon Telegraph called Pritchard "well-grounded in the art of orchestral conducting" with an interpretive sense that is "tasteful and innovative."

Since 2010, Gregory Pritchard has served as the Music Director of the Gwinnett Symphony Chamber Orchestra and Principal Guest Conductor of the Gwinnett Symphony Orchestra in Georgia. Prior to this current post, he served as the Music Director of the Gainesville Symphony Orchestra (GA) for five seasons. With a Doctor of Musical Arts Degree in Orchestral Conducting from Michigan State University, Dr. Pritchard was a student of Leon Gregorian, Catherine Comet, and Elizabeth Green. He has had additional training with Gustav Meier, David Lobel, Neeme Jarvi, and Adrian Gnam as an active participant in American Symphony Orchestra League and Conductors Guild and other conducting workshops. He credits his musical sensitivity to his training in the Musin tradition with Leonid Korchmar and Peter Gribanov in St. Petersburg, Russia.
​
Dr. Pritchard's technical ability and natural rapport with the audience and orchestra alike have afforded him many opportunities over the past twenty-five years. He previously served as Music Director of Opera Company of Mid-Michigan, conducting acclaimed performances that include La Boheme, Madama Butterfly, Don Giovanni, Don Pasquale, The Bartered Bride, The Old Maid and the Thief, and Faust. He has also held faculty positions at Georgia State University, University of Evansville (IN), Indiana Wesleyan University, Taylor University (IN), Konservatori Seni Halus (Fine Arts Conservatory, Penang, Malaysia), and Hope College (MI). Additional conducting positions include Associate Conductor of the Kokomo Symphony Orchestra (IN), Music Director of the Holland Area Youth Orchestra (MI), Music Director of the Gwinnett County Youth Symphony (GA) and Assistant Conductor at the Music Festival of Arkansas and Southeastern Music Center (GA).

Dr. Pritchard's passion for music began as a young child and he has pursued it at every opportunity. He has studied every instrument in the orchestra at one point or another in his career. He holds a Woodwind Specialist Performance Degree from Michigan State University and has taught all five of the woodwinds at the college level—bassoon, saxophone, oboe, clarinet, and flute. Violin and viola are his primary string instruments and he taught exemplary string programs in the public schools for seventeen years. His extensive engagements around the globe as a bassoonist and saxophonist include the Atlanta Symphony Orchestra (GA), Alabama Symphony Orchestra, Fort Wayne Philharmonic (IN), Charleston Symphony Orchestra (SC), Penang State Symphony (Malaysia), Evansville Philharmonic (IN), Owensboro Symphony (KY), Lansing Symphony (MI), and Grand Rapids Symphony (MI). Some fun highlights include performing with Josh Groban on The Oprah Show and playing saxophone in concert with The Temptations. As a ballet orchestra performer, he currently serves as Principal Bassoonist with the Georgia Ballet and Gwinnett Ballet. He has guest conducted several ensembles throughout the United States, including the Kansas City Chamber Orchestra (MO), Macon Symphony (GA), Lake Charles Symphony (LA), Gwinnett Ballet (GA), West Virginia State Philharmonic, Southeastern Ohio Symphony, Grande Ronde Symphony (OR), Atlanta Wind Symphony, Miami University Orchestra (OH), and Alma Symphony (MI).

Dr. Pritchard has amassed an impressive array of awards and accolades. In 1990, as Assistant Conductor of the Blue Lake International Youth Symphony Orchestra, he conducted performances in Germany, Austria, Hungary, and France, and was selected to perform a private concert for the Chancellor of Vienna. In 1997 the Lansing State Journal named him "Exceptional Music Director" for his work at the Riverwalk Theater (MI). Also in 1997, he was appointed the first ever Fellowship Conductor of the Grand Rapids Symphony, conducting Family and Special Event performances and cover conducting educational and pops programs. In 2004 he won first prize at the International Conductors Workshop and Competition in Macon, Georgia and the Advanced Conducting Workshop in St. Petersburg, Russia. Also in 2004, he was named a Semifinalist for the National Conducting Institute in Washington D.C. In October 2005, he guest conducted the St. Petersburg Philharmonic Congress Orchestra (the orchestra of the Russian Ballet) as a result of his competition win the previous year. In 2010 he made his conducting debut in Italy with the Orchestra da Camera del Friuli Venezia Giulia.

Dr. Pritchard is also deeply committed to education and shares his infectious love of music with his students as a veteran music teacher with Gwinnett County Public Schools in Georgia. He made his Carnegie Hall conducting debut in 2002 with the Brookwood Philharmonic. Currently, he serves as the Fine Arts Department Chair at Gwinnett Online Campus where he developed an entire online music curriculum.

After winning first place in conducting competitions in both the United States and Russia, Dr. Pritchard was appointed as a faculty member of the International Conductors Workshop and Competition in 2005. He now serves as Co-Director of the workshop, tutoring dozens of talented conductors each year, many of which have gone on to conduct top orchestras around the United States and abroad including San Francisco Symphony, Detroit Symphony, The Philadelphia Orchestra, Cincinnati Symphony, Seattle Symphony, Dallas Symphony, New Zealand Symphony, Toronto Symphony, and many others.

RICK SMITH,
conductor

An active Music Director, Educator and Entrepreneur, Rick Smith serves as Music Director of Gwinnett Symphony Chorus, Chamber Singers, and Executive Director of Gwinnett Symphony Musical Arts Consortium. Mr. Smith is Executive Director of New School of Music and Director of Music Ministries at Johns Creek Christian Church.

Mr. Smith began formal study of music on piano at the age of 7. He comes from a very musical family where everyone was expected to play an instrument or sing. It was quickly noticed that he had a talent for piano and became the pianist at his church at age 12, and continued until he began his college career. While studying music at Shorter College in Rome, GA, Mr. Smith not only strengthened and refined his skills as a pianist and vocalist, but he also developed a passion and a taste for exquisite choral music. Though his primary instrument is piano, private voice instruction and extensive choral training played a huge role in the make up of Mr. Smith's musical studies. While receiving Bachelor's degrees in both Church Music and Music Education, Mr. Smith gained exposure to choral music under the tutelage of choral genius, John H. Ratledge III, Ph.D. Dr. Ratledge, a student of the world renowned choral composer, Morten Lauridsen, engrained into his students a broad spectrum of remarkable technique in all genres
of music.

Mr. Smith serves as Director of Music Ministries at Johns Creek Christian Church located in Johns Creek, GA. Prior to that, he held a music ministry position for 9 ½ years at First Christian Church of Atlanta, (Disciples of Christ), in Tucker, GA. In 1997, Mr. Smith co-founded New School of Music, which has three primary locations in the Atlanta area. New School of Music employs approximately 80 professional faculty and staff, and provides quality, private and group music instruction to over 1600 students.

Mr. Smith has maintained a leadership role with Gwinnett Symphony Orchestra & Chorus since 1997. Currently he conducts the Gwinnett Symphony Chorus, which he founded in 2007. The GSO Chorus is made up of musicians and vocalists of all levels and abilities and performs with the Gwinnett Symphony Orchestra at the Performing Arts Center at Gwinnett Center several times per year. The chorus performs sacred and secular works, major classical works, as well as contemporary selections from musical genres ranging from film scores to pop. Under Mr. Smith's direction, The GSOC was recently bestowed the honor of performing in Avery Fisher Hall at Lincoln Center in New York, NY, on September 11, 2011, for the 10th anniversary of 9/11. The performance, as part of the Distinguished Concerts International New York City (DCINY) Concert Series, was of Rene Clausen's "Memorial", and was conducted by the composer.
JOSE MANUEL GARCIA,
piano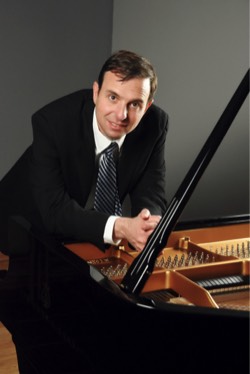 José Manuel Garcia,
Piano

Dr. José Manuel Garcia is a Steinway Artist, award-winning jazz pianist, composer, arranger, orchestrator and music educator, whose musicianship in the classical repertoire has been highly recognized as well as in the jazz and Latin genres.

Dr. Garcia is currently the director of Gwinnett Symphony Jazz Orchestra. Prior to joining Gwinnett Symphony, Dr. Garcia served as Assistant Professor of Piano and Theory at Miles College in Birmingham, Alabama. Over the past fifteen years, his work as a music educator, including seven years of college teaching experience at accredited institutions, has been greatly recognized by the students and the schools.

Touring

As a jazz pianist, Dr. Garcia has been actively performing in the United States, China, and Honduras with internationally acclaimed artists, such as Danny Harper, Michael Philipp Mossman, Ray Vega, Bill Summers, Kemba Cofield, Jennifer Holliday, El "Cano" Estremera, Luisito Rosario, Paquito Guzmán, Anthony Cruz, Willie González, Tito Rojas, Marlon Fernández, Oswaldo Román, Darmon Meador, Joe Jennings, Ilona Knopfler. Luisito Carrión, Ignacio Berroa, María Teresa Chacín, Ashley Brown, Shem von Schroeck, and Juan Carlos Salazar.

Education

Dr. Garcia received the Doctor of Musical Arts in piano performance from the University of Georgia, a Master of Music in piano performance from Georgia State University, and a bachelor's degree in piano performance from Clayton State University.

Performances and Recordings

Dr. Garcia is a founder of International Groove Conspiracy, an Atlanta-based jazz trio which received great reviews by giants in the industry such as pianists Ahmad Jamal and Chucho Valdés. In 2005, the trio´s album Beyond Horizon was released and received great reviews nationally and internationally. The trio also performed at major venues in the nation, including the Atlanta Jazz Festival, the Montreaux Jazz Festival, the National Black Arts Festival, the Rialto Center for the Arts, Callawolde Fine Arts Center, Mable House Barnes Amphitheatre, and the Blue Note in New York City.

Dr. García's latest CD, Cruz del Ávila, released in December 2010, is a solo piano project, in which Ahmad Jamal describes Dr. García's pianism as "sensitive and brilliant."

Critical Acclaim

"José is not only a remarkable talent but is a person with exemplary character. His contributions to our country would be enormous musically, scholastically, and culturally."

Ahmad Jamal, American jazz pianist

"José Manuel's association with Steinway & Sons has been greatly valued by me and by my colleagues. He is a highly gifted and creative pianist whose love of music and dedication to it are readily apparent to all who hear him perform. Widely regarded by his colleagues as one of the most dynamic young pianists on the music scene today, he has performed throughout North and South America, and his performances have been filmed and broadcast."

Peter B. Goodrich, Former Vice President, Worldwide Concert and Artist Activities

Steinway & Sons

"José Manuel's brand of musicianship is rare: a pianist who is as much at home in the classical repertoire as in the jazz and Latin genres."

Carlos Urbaneja Silva, Venezuelan pianist

"José is an excellent pianist who has been able to successfully combine elements of European music with American Jazz and the rhythms of Afro-Caribbean music. He is one of the few contributing members of the Atlanta musical community who possesses such unique talents. As such he is able to bridge the musical gaps between our cultures and consequently enriching the musical life of Atlanta."

Gordon Vernick, Jazz trumpeter and educator

"José Manuel is an outstanding performing artist and composer."

Fazil Say, Turkish pianist

"José Manuel is simply marvelous."

Maria Teresa Chacin, Venezuelan singer

"I find myself holding my breath when I hear José play. Every note is charged with meaning. He approaches the music with an obvious sensitivity, an endearing humility and a disconcerting dynamic sense. From the up tempos redolent with life to the beautifully understated ballads, Jose's playing is a truly gratifying experience."

Ilona Knopfler, American singer

GSO MUSICIANS PERFORMING TONIGHT

—STRING FAMILY—

VIOLIN I

Nancy Schechter,
concertmaster

Anne Anderson,
associate concertmaster

Eileen Riechard Drew
Diane Lee
Dan Amano
Yohei Nakamiya
Jordan Freeman
Meghan McMullan
Ryan Metzler


VIOLIN II

Andy Zabinski,
principal, assistant concertmaster

Nadiia Stepanska
Suzanna Stepanska
Chelsea Shankles
Catherine Blankenship
Jennifer Efting
Lauren Barnes
Susmitha Cinthala


VIOLA

Carolyn Alford,
principal

Courtney Whyte-May
Chase Mekdara
Sebastian Hoyos
Vy Do
Honor Grant


CELLO

Congcong Bi,
co-principal

Miro Gomez,
co-principal

Sydney Elise Moore
Rachel Bender
Jacob Garn
Maayan Lantzman
James Blalock


BASS

Ryan Robertson,
principal

Nicole Mann
Scott Anderson
Christina Gilkes


HARP

Julie Koenig,
principal
—WOODWIND FAMILY—
PICCOLO

Joel Emerson,
principal
FLUTE

Teodora Stoyanova,
principal
Peggy Chatfield


OBOE

Stephanie Beck,
principal

Jessica Wilson


ENGLISH HORN

Alexander Zheng,
principal


CLARINET
Diane Hargreaves,
principal

Tim Zehr
BASSOON
Brad Nelsen,
principal

Jason Lee
Jill Murphy
—BRASS FAMILY—

HORN

Russell Williamson,
co-principal

Charles Brown,
co-principal

John Pirtle
Ben Vickrey


TRUMPET
Scott Jones,
principal

Gabe Ezeta
Mina Phan


CORNET

Leslie Miller
Judy Powell


TROMBONE

Nicholas Simmons-Smith,
principal

Tav Daly


BASS TROMBONE

Anthony Avitollo,
principal

Brent Vokes
TUBA

Brent Vokes,
principal



—PERCUSSION FAMILY—

TIMPANI

Justin Iadonisi,
principal


PERCUSSION

Harrison Cho, principal
Casen G. Alesi
Tyrell Smith


PIANO

Jose Garcia,
principal

Carol Taylor

GSO CHORUS MEMBERS PERFORMING TONIGHT


SOPRANO

Allison Collier
Allyson Eason
Alyce Grady
Annie Lee
Claudia Ward
Diane Lanier
Emma Gravely
Emma Kunesh
Frances Peralta
Heather Kapp
Lacy Wheeler
LaDonna Pitts
Maria Smart
Melissa Anderson
Michelle Hamilton
Pam Cook
Rachel O'Dell
Tabitha Loar
Tara Kunesh


ALTO

Amanda Henderson
Anna Witkoski
Brianne McKenna
Carla Strott
Carol Mattheison
Cheri Lawson
Hannah McCall
Joyce Parks
LaVonne Whiteaker
Leah Kruszka
Lila Lee McCarthy
Lynn Renshaw
Nancy McDaniel
Rebecca Smith
Rhonda Starling
Sarah Waldes
Sue Mansour
Tricia Clayton
Trish Chrisman


TENOR

Adelmo Gimenez
Ben Rikeman
Cesar Gimenez
Dale Rose
David Holiday
Gabe Ezeta
Scott Anderson
Shirley House
Steve Pearson
Steve Young


BASS

Alex Thomlinson
Bob Ferrell
Dick Grady
Jim Holt
John Kilpatrick
Matthew Dean
Nels Mahle
Ryan Baker
Steve Clark
Program Notes & Video Examples
VERDI: La Forza del Destino: Overture
La Forza del Destino: Overture

Giuseppe Verdi

Born:
1813, Roncole, Italy

Died:
1901, Milan, Italy

Composed:
1835

Duration:
8 minutes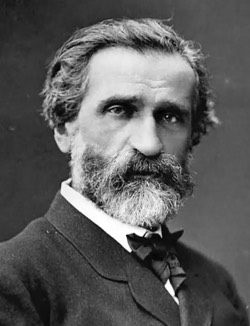 ABOUT THE MUSIC


Giuseppe Verdi was to Italian opera what Beethoven was to the symphony. He was considered a national treasure, serving as the successor to the great Italian opera composers Donizetti, Rossini, and Bellini. Verdi became the most influential opera composer of the 19th century, and during his lifetime also became the most monetarily successful, thanks to the newly adopted implementation of royalty payments.

He was considered a nationalist composer, but unlike the nationalism found in the music of Dvorak or Mussorgsky, Verdi's use of nationalism is found in the use of nationalist plots in many of his operas, especially those written during the quest for Italian unification. In doing so, he was able to popularize Italian opera by placing it firmly at the center of national culture. "Viva Verdi" became a phrase associated both with Verdi's music and the political climate of the time. Verdi's name was an acronym for Victor Emmanuel King of Italy (Vittorio Emmanuele Re d'Italia).

The libretto for La forza del destino (The Force of Destiny) was written by Verdi's frequent collaborator, Francesco Maria Piave. Piave based his four-act libretto on the 1835 Spanish play, Don Alvaro, o La fuerza del sino, by Angel di Saavedra (1791–1865), who was influenced by Victor Hugo. Into this, Verdi inserted a scene from Friedrich Schiller's (1759–1805) Wallenstein's Camp, as translated by Andrea Maffei, which the composer had long wished to set. By November 1861, La forza del destino was complete except for the orchestration, which Verdi usually finished after experiencing the acoustics in the proposed theater. The final product is Verdi's most sprawling, dramatically intricate opera.

The premiere was planned for the first part of the 1861–1862 season, but the prima donna became ill and the production was postponed. The premiere, on November 10, 1862, was not as successful as Verdi had wished, and the next year he began altering the score. On February 27, 1869, a revised version with additions by Antonio Ghislanzoni, was first performed at the Teatro alla Scala in Milan.

Verdi and Piave create a tangled tale in which the characters come together through coincidence. Melitone and Preziosilla provide asides and comic elements, as the three main characters Donna Leonora, Don Carlo, and Don Alvaro play out their tragic parts. The chorus, appearing in nearly every scene, is of greater importance than in any other of Verdi's operas and has some of the most famous numbers in the opera, including, "Compagni, sostiamo" (new for 1869) and "Rataplan, rataplan," both found in Act III.

One of the major differences between the 1862 and 1869 versions is the overture. In the first version, we find a concise prelude. Verdi expanded this in 1869 to a lengthy assemblage of melodies from the opera, stressing a three-note motive that is often called the "fate" motive, and a rising, four-note scale associated with Leonora. Verdi was not concerned with overall structure in this potpourri of tunes.

The finale of the last act underwent the greatest changes between versions. In the original, Alvaro kills Carlo in a duel, Leonora enters to be reunited with Alvaro only to be stabbed by the dying Carlo, and Alvaro throws himself from a mountaintop (this was not the lighthearted Italian opera the St. Petersburg audience expected). In the revised version (more likely to be staged today), the duel occurs offstage, as does Carlo's stabbing of Leonora, who returns to the stage for the trio, "Non imprecare, umiliati." Alvaro prays over the dying Leonora and as the mode shifts from minor to major, he does not commit suicide, but rather exclaims that he has been redeemed. ●
Program Notes, Lori Newman
Lux Aeterna

MORTEN LAURIDSEN
Composed:
1997

Duration:
27 minutes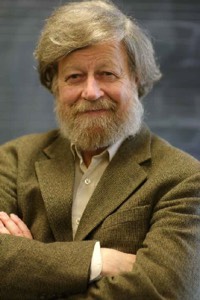 ABOUT THE MUSIC


Born in Colfax, Washington, Morten Lauridsen came to USC to study with Ingolf Dahl, Halsey Stevens, and others. He joined the USC faculty in 1967 and has taught there ever since. He was composer-in-residence for the Los Angeles Master Chorale, which premiered Lux Aeterna in 1997. He was designated "American Choral Master" by the National Endowment for the Arts in 2006 and he received the National Medal for the Arts in 2007. A new recording of Lux Aeterna by the Chamber Choir of Europe was recently released on Deutsche Grammophon.

Each of the five connected movements in this choral cycle contains references to "Light," assembled from various sacred Latin texts. I composed Lux Aeterna in response to my mother's final illness and found great personal comfort and solace in setting to music these timeless and wondrous words about Light, a universal symbol of illumination at all levels - spiritual, artistic, and intellectual.

The work opens and closes with the beginning and ending of the Requiem Mass, with the central three movements drawn respectively from the Te Deum, O Nata Lux, and Veni, Sancte Spiritus. The instrumental introduction to the Introitus softly recalls motivic fragments from two pieces especially close to my heart (my settings of Rilke's Contre Qui, Rose and O Magnum Mysterium) which recur throughout the work in various forms. Several new themes in the lntroitus are then introduced by the chorus, including an extended canon on et lux perpetua.

In Te, Domine, Speravi contains, among other musical elements, the cantus firmus "Herzliebster Jesu" (from the Nuremburg Songbook, 1677) and a lengthy inverted canon on "fiat misericordia." O Nata Lux and Veni, Sancte Spiritus are paired songs, the former an a cappella motet at the center of the work and the latter a spirited, jubilant canticle. A quiet setting of the Agnus Dei precedes the final Lux Aeterna, which reprises the opening section of the Introitus and concludes with a joyful celebratory Alleluia. — Morten Lauridsen
GARCIA: Piano Concerto in A Major
PIANO CONCERTO IN A MAJOR

JOSE MANUEL GARCIA

Duration:
23 minutes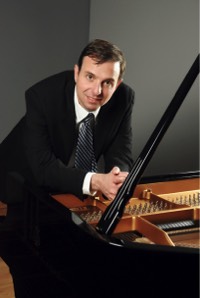 ABOUT THE MUSIC


Piano Concerto in A Major, by Jose Manuel Garcia is a three-movement composition. The concerto incorporated Venezuelan, American, and European musical elements, and its orchestration includes piano, woodwinds, brass, timpani, and strings.

The first movement "Andante Moderato", is lyrical, dramatic, and full of energy. It employs three specific Venezuelan rhythmic patterns at its core: Pasaje, Pajarillo, and Onda Nueva

The second movement - "Largo". By its intimate, slow, relaxed character, it contrasts the high intesitity of the first movement. To convey such character, I only employed a smaller group from the orchestra: strings and clarinet. My musical intention in this middle movement is to project simplicity and beauty.

The third movement - "Allegro". The special feature in this movement is the employment of Venezuelan Seis por Derecho rhythmic cells. Such patterns are prominent in the double basses and bass trombones. This movement brings back the full orchestra, and the harmonic language is reminiscent of composers such as Gershwin and Rachmaninoff.


LA MER

CLAUDE DEBUSSY

Born:
August 22, 1862, Saint-Germain-en-Laye, France

Died:
died March 25, 1918, Paris, France

Composed:
1903-1905

Duration:
27 minutes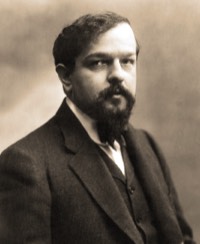 ABOUT THE MUSIC


However problematic the label "impressionistic" is for the music of Claude Debussy, it does serve to highlight a crucial moment in the relationship between music and the other arts. After a century in which the Romantics celebrated music as the highest form of artistic expression, writers and painters began to free themselves from the ties to concrete reality that had seemed so limiting next to music's ineffable, abstract qualities. Their resultant breakthroughs inspired composers, most fruitfully Debussy, to think about the materials of their art in new and previously unimaginable ways. Specific visual inspiration for the 1905 orchestral triptych La mer came, ironically, from the earlier generation of painters: Joseph Turner (1775–1851), whom Debussy lauded as the "finest creator of mystery in art," and Katsushika Hokusai (1760–1849), whose The Great Wave Off Kanagawa print was the composer's choice to adorn the title page of the score. Debussy's own life experience provided an emotional canvas; he had thought at one point to become a sailor and kept a lifelong attachment to "my old friend, the sea; it is always endless and beautiful. It is really the thing in nature which best puts you in your place."

Among the visual artists' innovations was the use of color as an end in itself, and among the most influential legacies of Debussy was the use of musical color as an end in itself. The most obvious way Debussy achieves his sonorities is by augmenting the standard orchestra with some glitter: two harps and a large percussion section. But other musical elements also become agents of color. Harmonic changes serve as color washes; chords dissolve rather than resolve. Short melodic motives rather than fully developed themes sparkle in brief solos, substituting timbre and movement for narrative coherence.

Throughout the first movement, "From Dawn to Noon on the Sea," motives interplay with quick timbral changes to suggest the sea's dual nature: ever-changing on the surface but with an underlying eternal and static quality. The opening wavelike figure gradually accelerates; several thematic gestures emerge as the sea awakens, then subsides as a brass chorale suggests the ocean's depths. "Play of the Waves" functions as a symphonic scherzo, its evanescent interaction of timbre, non-Western scales, and cross-rhythms portraying the unsettled nature of the waves that dance, break apart, and come back together. As its title suggests, "Dialogue of the Wind and the Sea" offers more traditional thematic interchange, enhanced by the return of material from the first movement; this thematic repetition gives the piece a sense of settling down. There is an especially delicious effect when a solo trumpet rises above the fray momentarily, only to be reabsorbed into the orchestra. The ending washes over us with forceful dissonance, leaving the sensation Debussy identified of being "in your place."



2023-2024 CONCERT SEASON "THE ROAD WELL TRAVELED"

— SNEAK PEEK —
2023-2024 Season (sneak peek)
Gwinnett Symphony - 23/24 Concert Season
"The Road Well Traveled"

Robert Trocina, Music Director
Gregory Pritchard, Principal Guest Conductor
Alex Thomlinson & Allison Collier, Chorus Guest Conductors



Notes:
The below is sneak peak of our 2023-2024 season. All dates are tentative until venues are confirmed. Please visit www.gwinnettsymphony.org for the official announcement and ticket links coming soon.


(1) Opening Night: "America and the Wild West"
Sunday, September 24, 2023, 5:00pm
Discovery Theater, Lawrenceville, GA

Gwinnett Symphony Orchestra
Robert Trocina, and Gregory Pritchard, conductors
TBD, ICWC Winner, guest conductor

WILLIAMS - "The Cowboys" Overture
BARBER - Adagio for Strings, Op. 11
L. BERNSTEIN - Three Dance Episodes from "On the Town"
E. BERNSTEIN - "The Magnificent Seven" Symphonic Suite
COPLAND - "Our Town" Music from the Film Score
COPLAND - Four Dance Episodes from "Rodeo"


(2) "Korean American Friendship Concert"
In Celebration of the 70th Anniversary of South Korea-United States Alliance
Sunday, October 29, 2023, 5:00pm
Davis Theater for the Performing Arts, Montgomery, AL

Korean American Friendship Symphony Orchestra
with members of Gwinnett Symphony Orchestra
Robert Trocina and H. Lok Kim, conductors

GOULD - American Salute
CHOI - Hollywood in Montgomery
BEETHOVEN - A Fifth of Beethoven
YOON - The Barley Field
PUCCINI - "Nessun Dorma" from Turandot
CARDILLO - Core 'Ngrato
LIM - Spring Coming Across the River
PUCCINI - "O mio babbino caro" from Gianni Schicch
LEHAR - "Meine Lippen, sie küssen so heiß" from Giuditta
BERNSTEIN - West Side Story, Mambo
ARRANGER - Disney Medley
ALLIE - "Tara's Theme" from Gone with the Wind
ROSSINI - William Tell Overture: Finale
KIM - Dokdo Island
ARRANGER - Arirang: Pride of Korea
SOUSA - Stars and Stripes Forever
WARD/ROTHAM - America the Beautiful


(3) "The Ties That Bind"
Sunday, November 12, 2023, 5:00pm
Discovery Theater, Lawrenceville, GA

Gwinnett Symphony Orchestra, Chamber Singers & Youth Orchestra
Robert Trocina, Gregory Pritchard, and Alex Thomlinson, conductors

BEETHOVEN - Leonore Overture No. 3, Op. 72b
SIBELIUS - Symphony No. 7 in C Major, Op. 105

(GSYO)
BRAHMS/ISAAC - Hungarian Dance No. 5
GRANGER/DACKOW - Molly on the Shore
MAHLER/DAKOW - Symphony No. 1
KORSAKOV/DAKOW - "Dance of the Tumblers" from the Snow Maiden
(GSCS) TBD


(4) "Messiah Sing-a-Long"
Sunday, November 19, 2023, 3:00pm
Lawrenceville Presbyterian Church, Lawrenceville, GA

Gwinnett Symphony Chorus
Rick Smith, conductor

HANDEL - Messiah, Part One
HANDEL - Hallelujah Chorus


(5) "Holiday Pops"
Monday, December 11, 2023, 7:00pm
Gas South Theater, Duluth, GA

Gwinnett Symphony Orchestra and Chorus
Robert Trocina and Allison Collier, conductors

HUMPERDINCK - Hansel & Gretel: Overture
SHAW - Many Moods of Christmas, Suite No. 1
ANDERSON - Sleigh Ride with Kids Conductors
ANDERSON - A Christmas Festival with Audience Sing-a-Long
SHAW - Many Moods of Christmas, Suite No. 3
CLAUSEN - O Holy Night
(more to come)


(6) "A Vienna New Year's Celebration"
Sunday, January 21, 2024, 5:00pm
Discovery Theater, Lawrenceville, GA

Gwinnett Symphony Orchestra and Youth Orchestra "Side-by-Side"
Robert Trocina & Gregory Pritchard, conductors

J. STRAUSS II - Emperor Waltz, Op. 437
MOZART - Symphony No. 41 in C Major, K. 551 "Jupiter"

(GSO/GSYO "Side-by-Side")
ROSSINI - The Barber of Seville: Overture
J. STRAUSS II - The Blue Danube Waltz, Op. 314
J. STRAUSS Sr. - Radetzky March, Op. 228


(7) "Postcards from Eastern Europe"
Sunday, February 18, 2024, 5:00pm
Discovery Theater, Lawrenceville, GA

Gwinnett Symphony Orchestra
Robert Trocina & Gregory Pritchard, conductors

Dvořák - Slavonic Dances, Op. 46
No. 1 in C, Furiant
No. 3 in Ab, Polka
No. 4 in F, Sousedska'
No. 8 in g minor, Furiant
LISZT - Hungarian Rhapsody No. 2
TCHAIKOVSKY - Symphony No. 6 in B minor, Op. 74 "Pathétique"


(8) "Scottish Landscapes"
Sunday, April 14, 2024, 5:00pm
Discovery Theater, Lawrenceville, GA

Gwinnett Symphony Orchestra
Gregory Pritchard, conductor
Nancy Schechter, violin

BRUCH - Scottish Fantasy, Op. 46
MENDELSSOHN - Symphony No. 3 in A minor, Op. 56 "Scottish"


(9) Season Finale "Bella Italia"
Monday, May 13, 2024, 7:30pm
Gas South Theater, Duluth, GA

Gwinnett Symphony Orchestra, Chorus and Youth Orchestra
Robert Trocina, conductor

VERDI - Requiem

1. Requiem
Introit (chorus)
Kyrie (soloists, chorus)

2. Dies irae
Dies irae (chorus)
Tuba mirum (chorus)
Liber scriptus (mezzo-soprano, chorus)
Rex tremendae (soloists, chorus)
Lacrymosa (soloists, chorus)

4. Sanctus (double chorus)

5. Agnus Dei (soprano, mezzo-soprano, chorus)

7. Libera me
Libera me (soprano, chorus)
Dies irae (soprano, chorus)
Requiem aeternam (soprano, chorus)
Libera (soprano, chorus)

(GSYO)
arr. BUCCI - Italian Folk Fantasy
MORRICONE/arr.PHILLIPPE - I Knew I Loved You
VERDI/arr. RICH - Triumphal Chorus from Aida