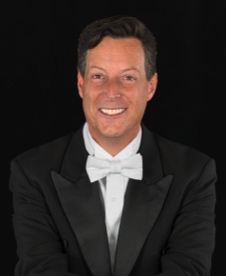 Artistic Director

Gwinnett Symphony Orchestra and Chorus Association, Inc.


Music Director and Conductor

Gwinnett Symphony Orchestra, Northeast Atlanta Ballet Orchestra
Born in New Jersey and raised in Atlanta's arts communities, Mr. Trocina serves as artistic director of Gwinnett Symphony Orchestra and Chorus Association, Inc. and music director of Gwinnett Symphony Orchestra (2005-present). Mr. Trocina is music director for Northeast Atlanta Ballet where he conducts full-length productions of Tchaikovsky's The Nutcracker, Sleeping Beauty and Swan Lake; Prokofiev's Cinderella and Peter Pan (2006-present). He made his opera debut with Capitol City Opera (GA) where he conducted full-length performances of Mozart's The Impresario and Puccini's Gianni Schicchi (2008). Mr. Trocina previously served as associate conductor and board member of the Atlanta Wind Symphony (1998-2003) and music director of Gwinnett Symphony Youth Orchestra (1997-2006). His recent guest conducted appointments include Atlanta Philharmonic Orchestra, Atlanta Musicians Orchestra and Capitol City Opera (GA).

Mr. Trocina is co-founder and executive director of New School of Music (1997-present), and has developed one of Atlanta's most successful music conservatories. NSM currently has three primary schools, six affiliate schools, a faculty of approximately 100 teachers and enrollment of 2000 students. Mr. Trocina's performance experience has brought him to 38 United States, as well as Canada, Holland, Belgium, Denmark, Germany, and Sweden. His students received honors such as inclusion in Georgia's All State Band and Orchestra, Georgia's Governors Honors Program, and college music scholarships. Mr. Trocina has served as a clinician and adjudicator, and was a member of the brass instructional staff for Spirit of Atlanta Drum and Bugle Corps for the 2000 and 2001 seasons.

As artistic director GSOC, Mr. Trocina has developed a program which includes the symphony orchestra, ballet orchestra, symphony chorus, chamber orchestra, wind orchestra, jazz orchestra and youth orchestra. In 2007, Mr. Trocina established the Infinite Energy Theater (formerly Performing Arts Center at Gwinnett Center) as the orchestras' primary performance home. During his tenure, Robert has been instrumental in bringing many internationally renowned guest soloists to the ensembles including Ivana Cetkovic, Senisa Ciric and Beth Newdome, Violin; Momoko Yamato, Ralph Votapek, Huu Mai, and David Watkins, Piano; Susan Welty, Richard Deane, Bruce Kenney and Thomas Witte, Atlanta Symphony Orchestra Horn Section; and Edward Weaver, Harpsichord and Organ. Mr. Trocina has collaborated GSO with several ensembles including the Northeast Atlanta Ballet, Atlanta Wind Symphony, William O. Baker Festival Singers, Northside Choral Jazz Ensemble, Chix with Stix Percussion Ensemble, Atlanta Percussion Trio, Capitol City Opera, Georgia Perimeter College Wind Ensemble, and the Gwinnett Community Band. In 2009, Mr. Trocina and colleague Eriko Ishikawa founded the "Rising Star Piano Concerto Competition". In its first season, six winners performed a movement each of Mozart's Piano Concerto No. 23, K.488 on stage with the GSO.

Mr. Trocina received a Bachelor of Music Education from Kennesaw State University and completed further studies at Georgia State University. He studied conducting under Thomas Wubbenhorst, Patricio Cobos, William Fred Scott and Steven Byess, and trumpet under Mark Hughes, Jim Thompson and Stephen Winnick. He is an active member in League of American Orchestras, Georgia Music Educators Association and National Association of School Music Dealers where he serves as vice president of the Georgia chapter (GASMD).

Profile photo credit: © Scott Nilsson Photographer / Scott Nilsson
https://facebook.com/scottnilssonphotographer