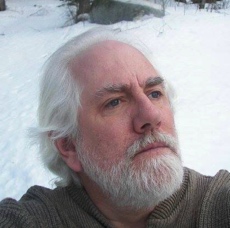 Conductor Emeritus

Gwinnett Symphony Wind Orchestra
Dr. Thomas Martin Wubbenhorst returns to metropolitan Atlanta in June where he will join the faculty of the New School of Music, become the founding music director and conductor of the Gwinnett Symphony Wind Orchestra, and teach conducting classes at Georgia State University's School of Music.

Dr. Wubbenhorst is known throughout the United States, Canada, and South Africa as a conductor, clinician, composer, and percussion educator. Cited in more than ninety books, articles, and dissertations worldwide, he is recognized for his scholarship on the wind-band music of David Maslanka and his research on the psychological and personality characteristics of music educators and performers.

Following his graduation from the University of Bridgeport (B.S. in music education), Yale University (Master of Music in percussion and composition), and the University of Missouri (PhD in curriculum and instruction with emphases in music education and psychology), Dr. Wubbenhorst has taught for over forty years at universities in Connecticut, Georgia, Louisiana, Maine, Missouri, Nebraska, Utah, and Wisconsin.

Associate Professor of Music at Georgia State University from 1991-2000, he was chair of orchestral studies, director of university bands, and coordinator of instrumental conducting studies. Most recently, he was an Adjunct Professor of Music at the University of Maine (2002-2015) where he conducted the Percussion Ensemble, taught applied percussion, Percussion Methods, Instrumental Conducting, and Fundamentals of Music as well as an Adjunct Professor of Humanities at Husson University (2011-2015). He currently resides in Buford, Georgia.

Scroll